Custom Ceiling Moulding
We designed and installed a custom decorative hexagonal ceiling at a Pittsburgh Rowhouse. We were inspired by antique cast plaster ceiling elements and designed this system as a modern take on a decorative ceiling.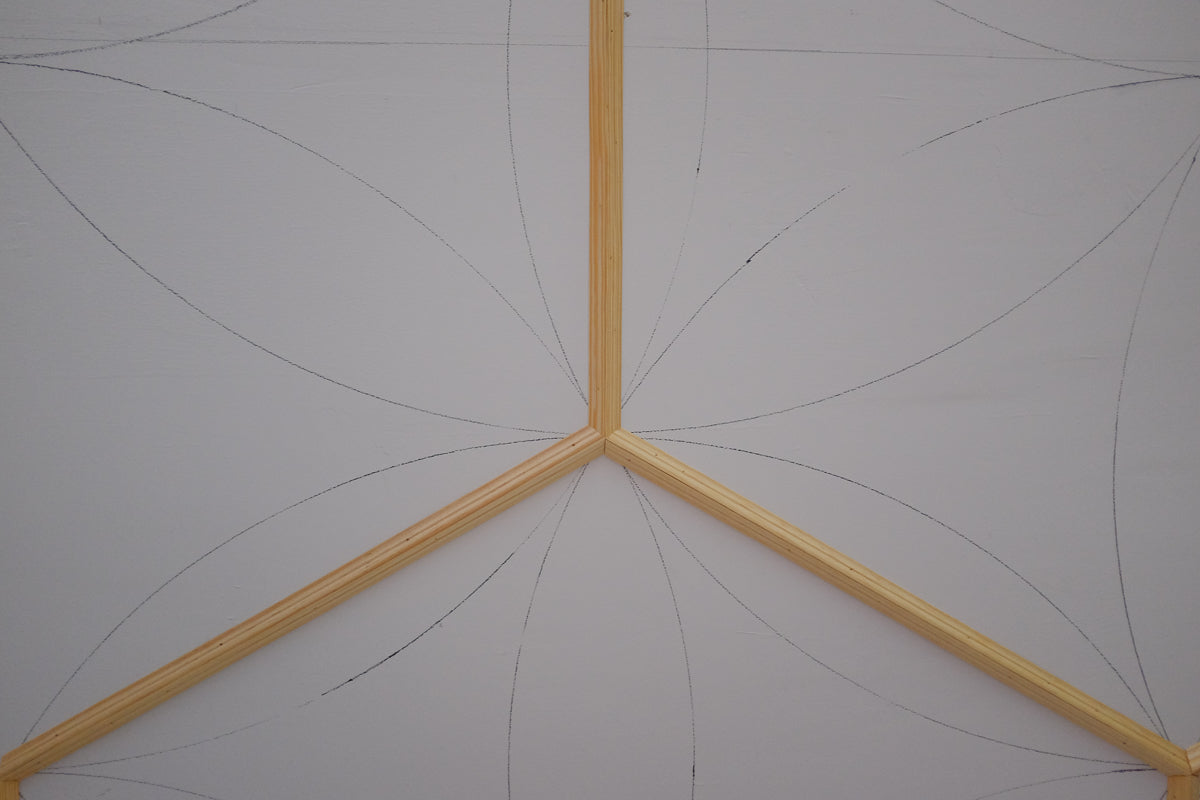 The Design
Our design focused on a repeating hexagonal pattern, to streamline the cutting and piecing process. We used geometrical constructions and a large compass to build the hexagon pattern on the ceiling.
Finishing and Painting
It's always a bit magical to start doing finish work, and this ceiling installation is a perfect example of our dedication to get things right. The caulking alone of this ceiling took about 12 hours.